Kurt Zein
Was gibt es Schoeneres als sich fuer die Kunst in die Gruft zu stauben.
If you need me you will find me.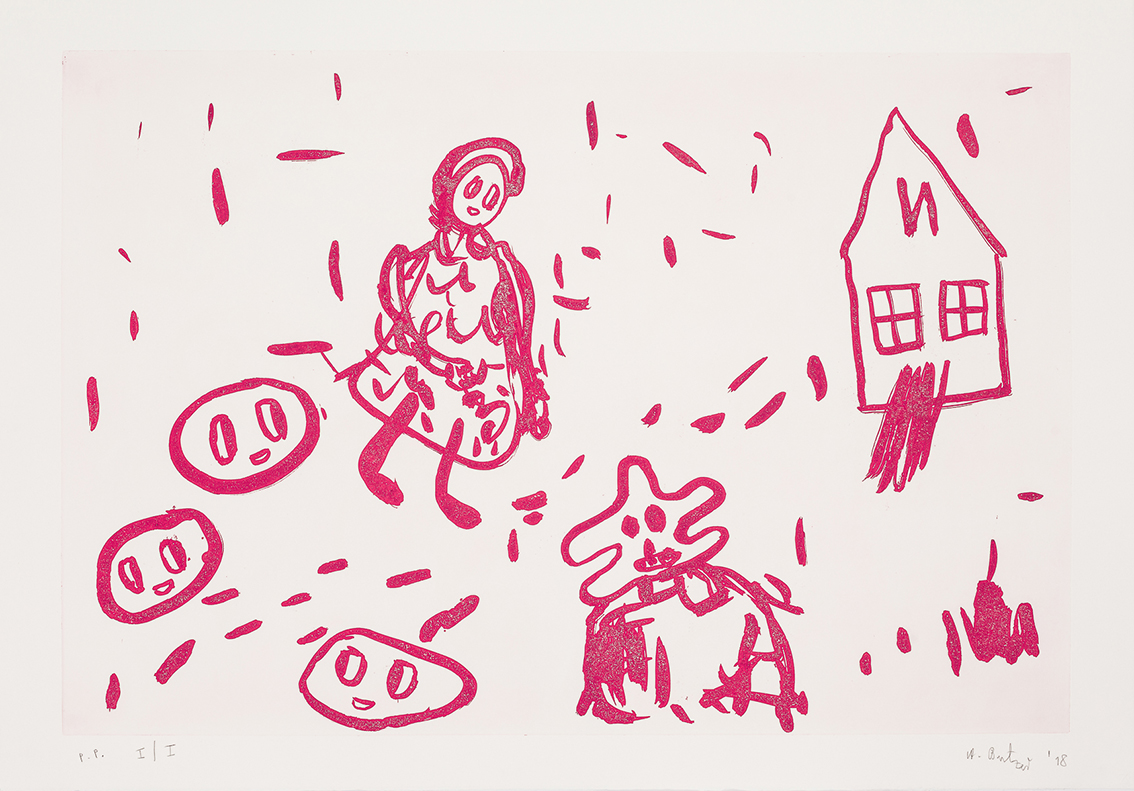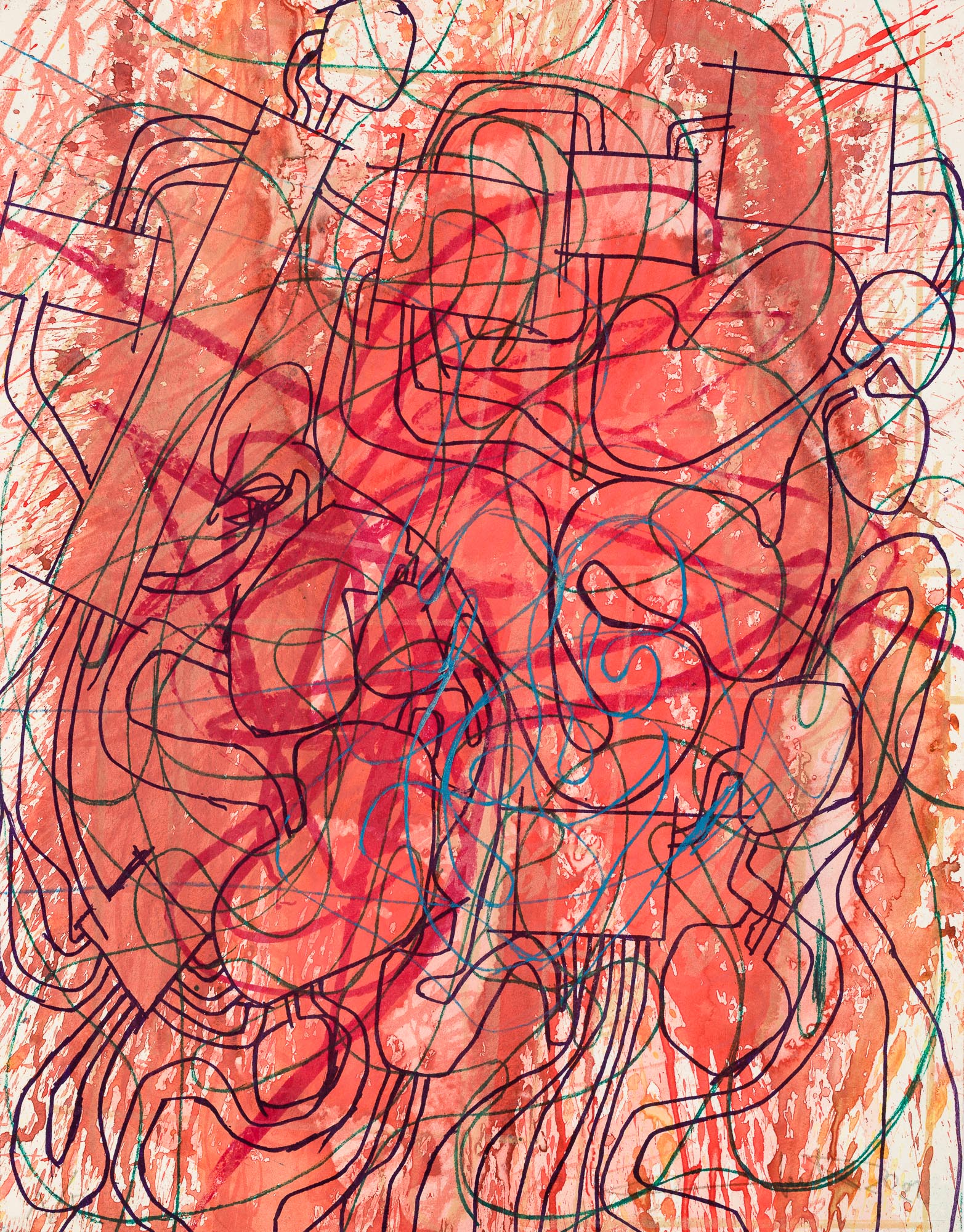 ---
We are
The Werkstatt für handgedruckte Original-Graphik was founded in Vienna in 1971 and has enjoyed an excellent reputation in the national and international art scene ever since. In 2017 the founder and master printer Kurt Zein handed over his life's work to the new generation.
With the aim of preserving classical printmaking techniques and combining them with more recent technical possibilities, and particularly making them accessible to the digital generation, Kalina Strzalkowski & Nestor Kovachev are running the printmaking studio ZEIN EDITIONS.
We offer contemporary artists, institutions, and publishers a professional venue for creating limited fine art prints. Our many years of expertise and the spacious infrastructure of the studio makes it possible to transfer different artistic approaches into innovative hand-printed editions.
Every year we invite established and emerging artists equally to engage with the techniques and processes of printmaking. We are convinced: The present artistic interpretation, transposed into a classical medium as printmaking, makes the artistic work appear in a completely new context.
---
History
With the founding of the Werkstatt für handgedruckte Original-Graphik in 1971 by Kurt & Marjatta Zein, contemporary printmaking reached new heights of success. Artists from all over the world travelled to Vienna to bundle new techniques, colors, and materials into unusual works of art in an intensive exchange with the master printer. With his typical obsession, Kurt Zein revived nearly extinct techniques, which, together with editions of unique prints, are still regarded today as the unique selling point of the workshop. Kurt & Marjatta Zein passed all their knowledge and passion to Kalina Strzalkowski & Nestor Kovachev, who are successfully continuing the workshop in the spirit of Kurt & Marjatta Zein.
---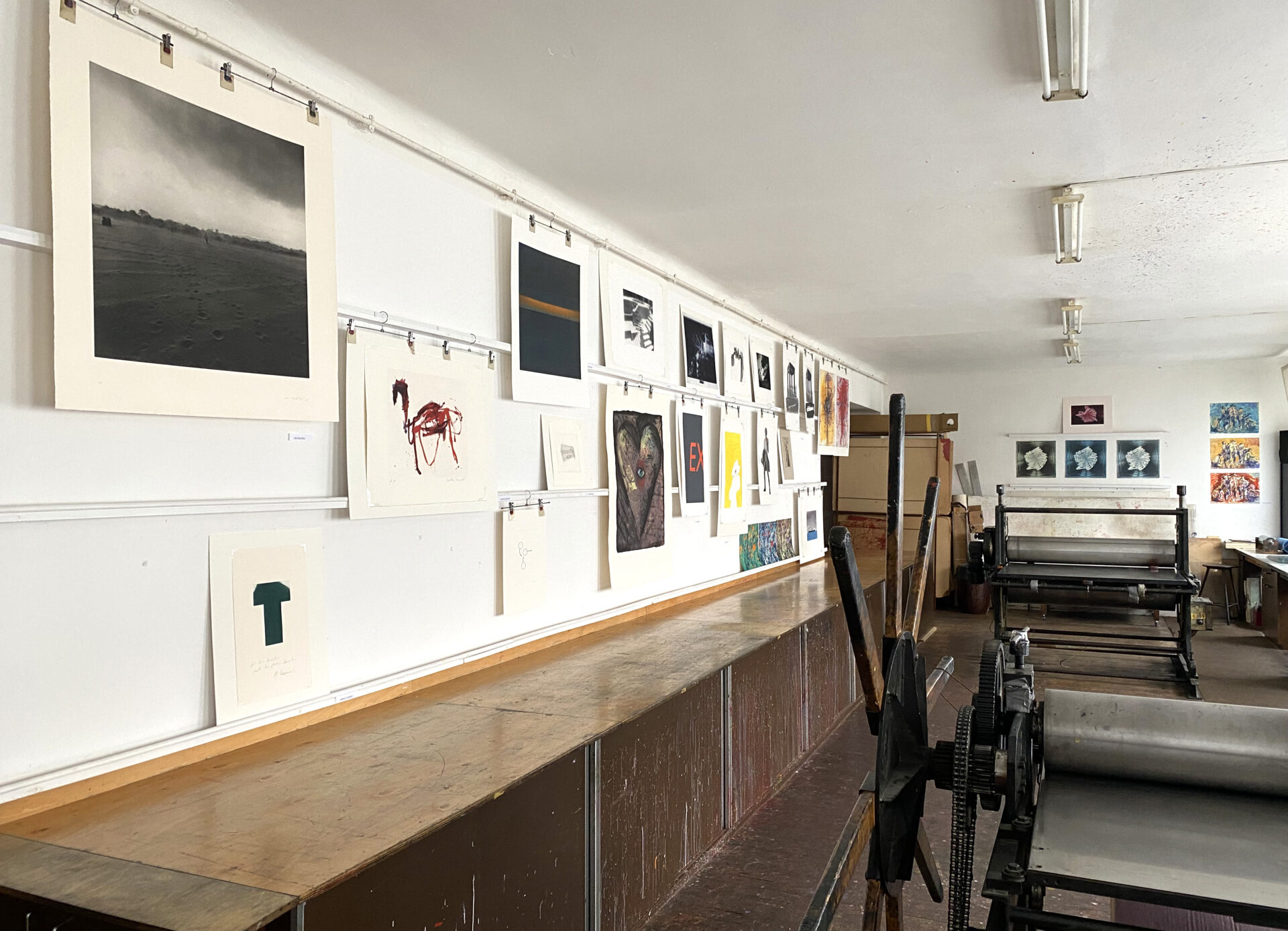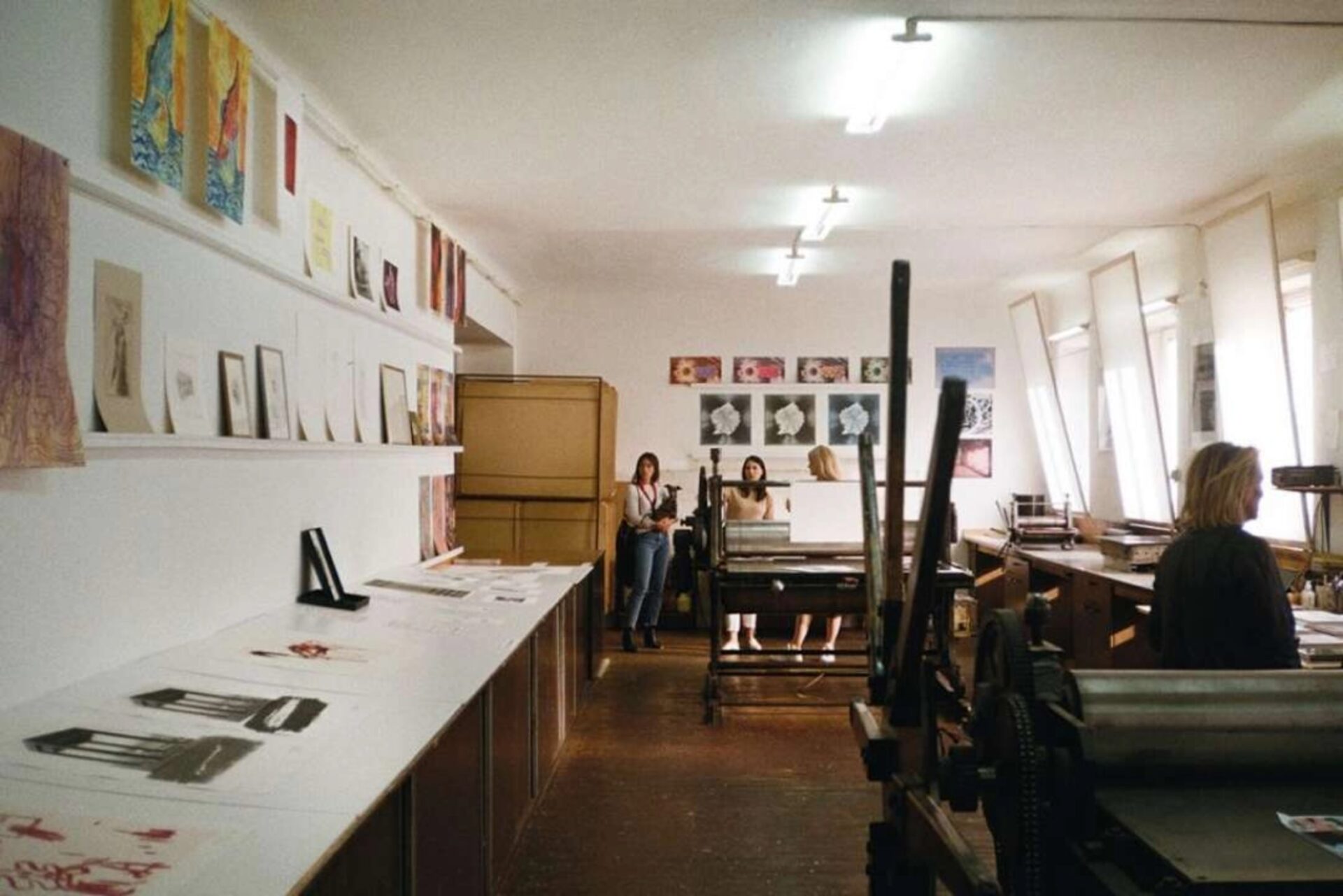 ---
---
Velin d'Arches


BFK Rives


Hahnemühle


Somerset


Zerkall


Fabriano


Silk


Fabric


Canvas

All our papers are archival quality and acid-free.
Plankenhorn "Heavy Metal" /
Press Size 145 x 250 cm /
Paper Size 130 x 220 cm


"Steel Lion" /
Press Size 80 x 150 cm /
Paper Size 70 x 130 cm


A.Z. Lesik Warszawa "Printess" /
Press Size 40 x 80 cm /
Paper Size 35 x 70 cm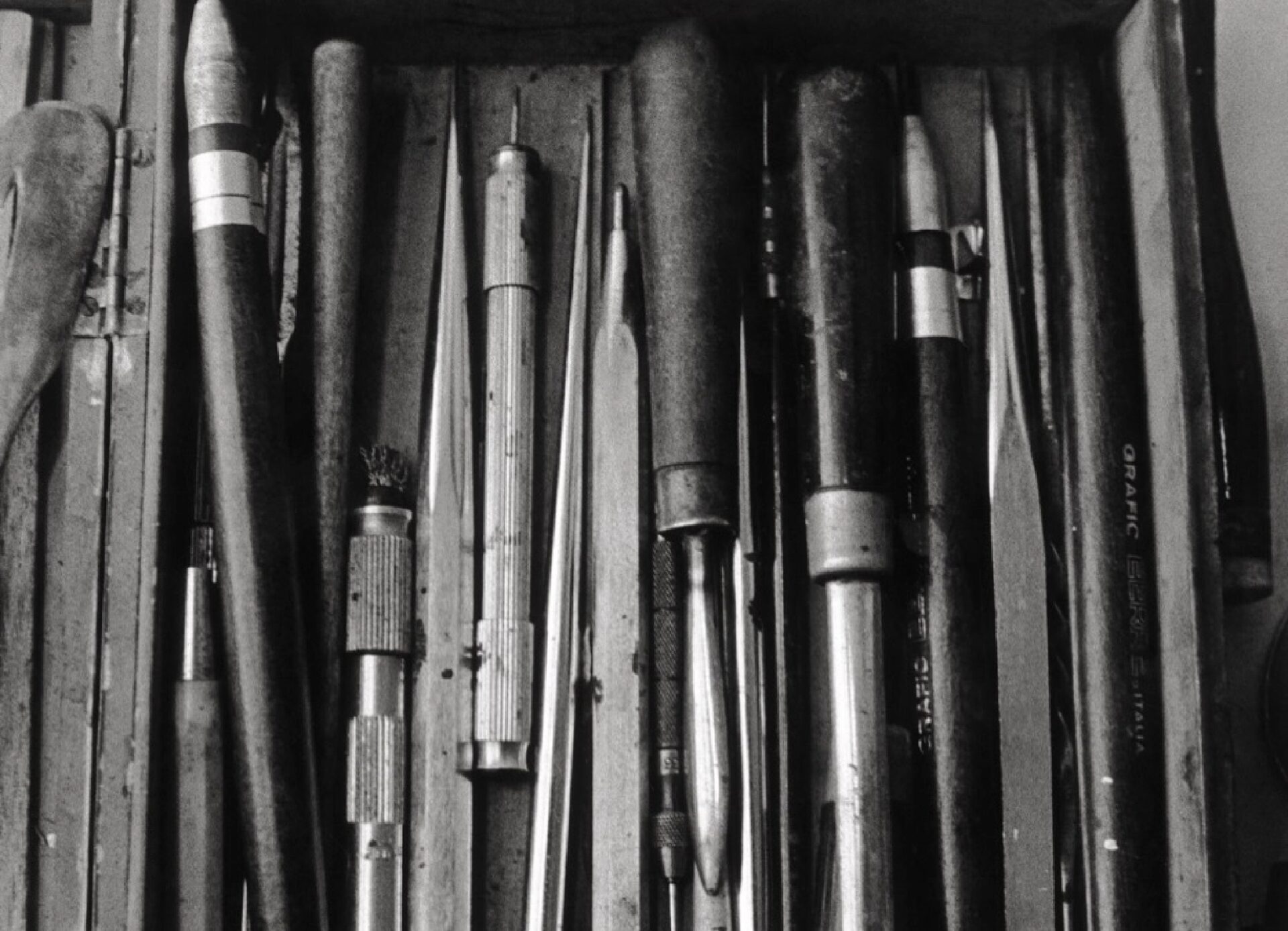 We offer
Contract
Artists, institutions or publishers are able to collaborate with us on a contract basis. By paying for our services and the production cost of the project(s) the client retains the entire edition. Prices of our services vary and are dependent upon paper size, complexity and quantity required. Contact us for a quote and make an appointment to discuss your project.
---
We offer
Publish
Every year ZEIN EDITIONS invites several artists to our workshop to create a limited edition of fine art prints. We cover the production costs of these projects and profits are split with the artist involved.
We offer
Co-Publish
We collaborate with artists, institutions or publishers and share the production costs, the edition as well as the profits depending on agreement.
Zein Editions combine the enthusiasm for innovation and braveness to experimental and craftmanship expertise.

(Johanna Hofleitner – Die Presse, Dec. 2021)